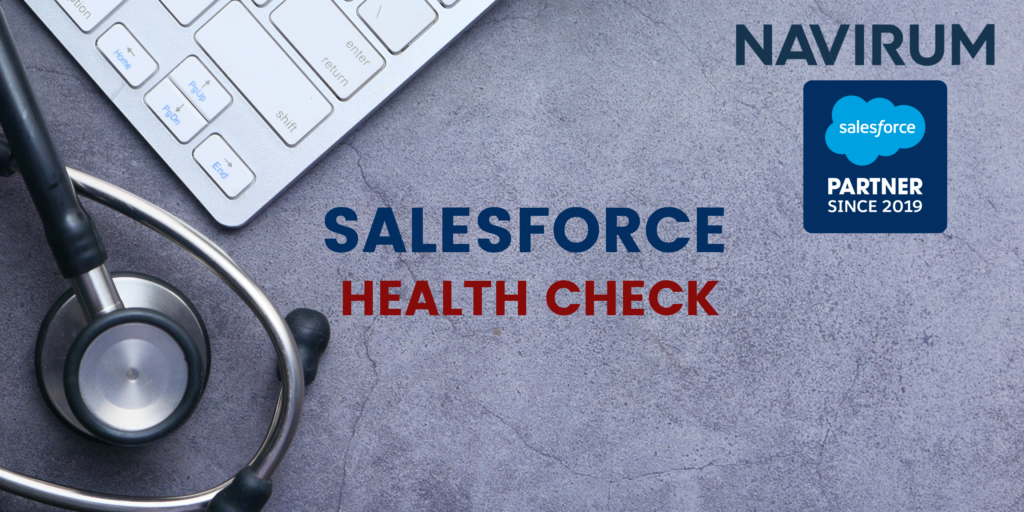 Having Salesforce implementation problems or technical support issues? Not getting value for your Salesforce investment? Many Salesforce projects start with great intentions but can go badly off track.
Done right Salesforce can be transformational for a business, but a failed Salesforce program can impact careers, and reputations, not to mention company finances. Need immediate help? Book your free Salesforce health check worth $500 below.
Or scroll on to learn more!…
How a Salesforce Health Check Can You Get Back on The Path To Success
If you think a free Salesforce Health Check will give you a clear direction on your Salesforce program, book below
"Navirum was very professional and enjoyable to work with during our build out of salesforce. They were knowledgeable and helped Sterling navigate the process in an efficient manner". Sterling Wealth Management
Where do Salesforce projects go wrong?
Salesforce implementations go off track for many reasons, including:
Over-customization of Salesforce leads to poor usability and high maintenance costs.
No plan or strategic roadmap leads to poor value creation over the long term
Gaps in industry knowledge to understand the real needs of the business
Yet, the #1 reason programs veer off course is due to a lack of alignment with the company's overarching business objectives. This is especially true for financial institutions, which often have distinctive strategic goals. Whether it's managing suitability obligations for Broker-Dealers, deal pipeline management for Private Equity firms, or efficient client onboarding for Financial Advisors.
Sounds familiar? Why not book a Health Check with us now to realize the possibilities of what Salesforce can do for your business
"Navirum, your input into Salesforce and support with the usability and onboarding was first rate, I would have no hesitation in recommending you" – J Hall . – VP of Sales Ding.com
The Value From Each Health Check?
Worth $500, in each health check, we look at how you can realign Salesforce with your original business goals and get you back on the path to success. As well as the strategic perspective, we check your Salesforce org security for vulnerabilities, financial industry best practices, ways to cut costs, improve user adoption levels, and much more!
With each free Navirum Salesforce health check, you will get a report including:
30 minute 1:1 session with a highly experienced Salesforce Consultant
Opportunities for improvement report to share with your colleagues
A road map for Salesforce Success aligning with your business goals
All of our Salesforce health checks are performed by highly experienced consultants who have worked on hundreds of projects in their career.
Fill out the form below to begin scheduling your free health check. We look forward to hearing from you.
Book Your FREE Health Check Now!