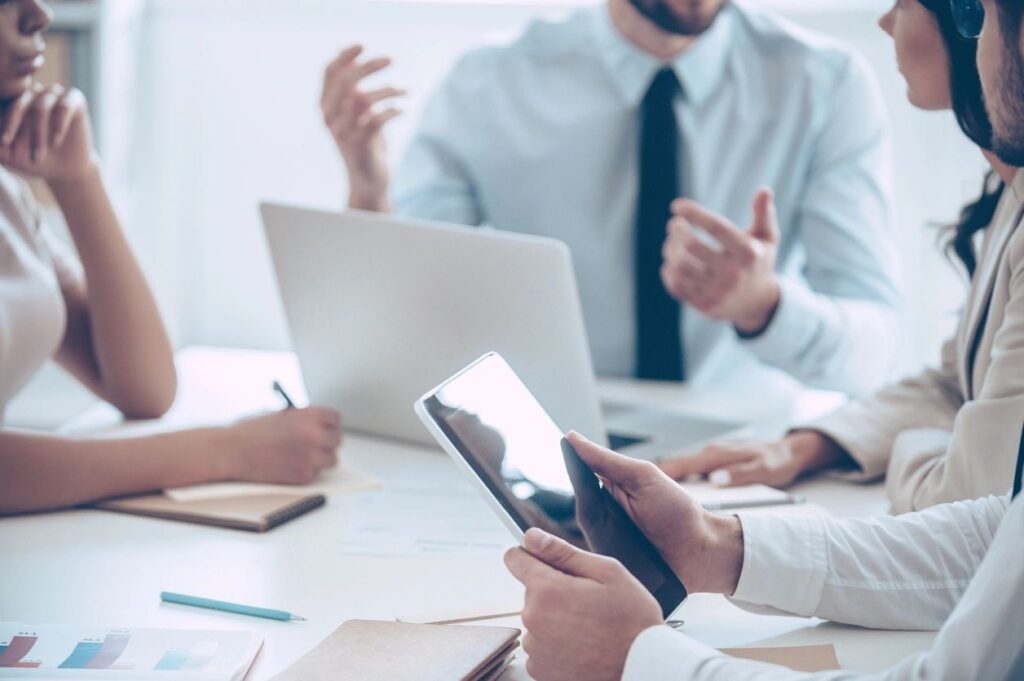 Salesforce is a powerful CRM platform with dozens of industry-leading tools and features. Unfortunately, that also means using the service can get complicated, and it's easy to misuse its features. In this guide, we'll help you take your Salesforce platform to the next level. Here are the top five Salesforce tools you're not using but should.
1. Keep Your Data Clean with Validation Rules
Keeping your sales and marketing data can get complicated. So, creating and maintaining consistent standards for your data entry procedures is a must. If you don't keep your information uniform and structured, accessing it to gather insights becomes nearly impossible.
Luckily, your team members don't have to get degrees in business data management to use Salesforce effectively. By using the platform's Data Validation feature, you can ensure that the data being recorded meets your standards before it gets saved. That way, you can easily navigate your information and generate reports without any headaches.
2. Move Information with the Data Loader
Now that you've solved the problem of inputting data, it's time to manage it appropriately. Moving data is one of the most common information management processes. Whether you're trying to import data from a spreadsheet into your Salesforce tool, or trying to export Salesforce records to an external platform, moving data can be an arduous task.
You can save yourself from hours of copy-pasting by using the Salesforce Data Loader. This powerful tool makes moving large amounts of data easy and intuitive. The Data Loader features a simple drag-and-drop interface and can move up to 5 million records at once. With this tool, a data move that would have taken hours can get done in mere minutes.
3. Automate Procedures with Workflows
Every financial service business has a few processes that nobody wants to do. These tasks are crucial to the success of the company, but they're also repetitive and mind-numbing. To make matters worse, getting these chores done means dedicating valuable time and wage pay that could be put to better use.
Fortunately, there's a solution: Salesforce Workflows. Workflows let you take repetitive tasks like sending notifications or verifying customer information and automate them. That way, you can continue accomplishing these tasks while dedicating your team's efforts to more demanding, higher-level tasks.

4. Tailor Your Platform with the Lighting App Builder
Your business is unique, so why should you be stuck with one-size-fits-all tools? The Salesforce platform has plenty of pre-built applications for most of your company's needs. But what if you have a special process that isn't represented in Salesforce?
The Lightning App Builder lets you create custom applications and workspaces that are tailored to your company and its processes. It lets you modify your platform, include the features you need, and trim away the ones you don't. That way, you get the ideal Salesforce experience without having to settle for a cookie-cutter solution.
5. Get Custom Tools with the Financial Services Cloud
Salesforce is always expanding its platform to benefit more industries. One of the biggest salesforce expansions is the Financial Services Cloud – a platform that's customized for financial services companies. It offers tools and processes that are unique to financial service businesses. So, if your financial service company isn't using the Financial Services Cloud, it's missing out.
Navigating the Salesforce platform can get complicated. Fortunately, we're here to help. At Navirum, we have an expert team of Salesforce consultants who can guide you through setting up and using this powerful platform.
With our help, getting started with Salesforce in your company is seamless and headache-free.